Equipment Inspection by VEPIC's Certified Inspectors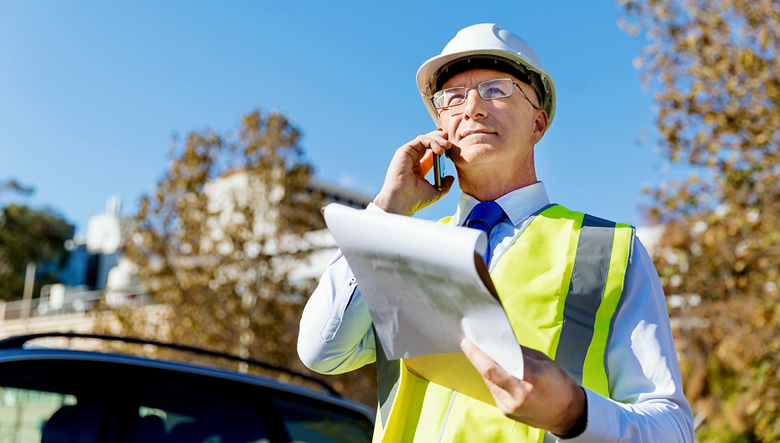 Clients rely on their inspectors to be knowledgeable and thorough about their equipment. Under our guidance of specialized engineers, VEPIC inspectors set the standard for excellent equipment inspection services. Inspection reports are systematic, organized, and consistent. These reports allow for clients to see a repeatable and user-friendly output that identifies concerns with equipment.
Our inspectors always carry the latest industry certifications. The provided standard certifications with our inspectors are as follows:
Pressure Vessel Inspection
Gas and fuel require careful, controlled storage while they are being processed for shipment. As your refining and manufacturing processes advance, it's essential to ensure your facility follows state and federal guidelines for fluid storage. Remain up to code and compliant with the law with our pressure vessel inspection. We will work with you to assess the condition of your facility and point out any possible points of conflict. As a result, you can respond to any discrepancy with confidence and safety in mind.
The Importance of the Inspection
Pressure vessels are sophisticated tanks designed to hold oil, gas, and similar fluids under pressure. Many gasses may become hazardous under certain conditions, which is why it's important to have professional inspectors check your pressure vessels regularly. By identifying problem areas before they develop, you will be able to uphold your facility's safe and orderly operation. All pressure vessels are subject to the strict codes and guidelines as defined by the ASME. Our team coordinates with you, so your inspections determine the overall condition of your pressure vessels. In turn, you can make the proper adjustments and minimize the safety hazards on your premises.
Serving the Energy Industry from Power Generation to Up/Mid/Down Stream Sectors
Oil and gas are the resources that power our nation. Ensure your viability in a competitive industry with our pressure vessel inspection services. We follow protocols as defined by the ASME, so your fixtures remain compliant with current codes. If we find anything wrong, you can have confidence knowing that you will be aware of any issues. Our inspections include evaluations of the following:
Parts and Critical Components
Operating Pressures and Temperatures
Corrosion Tolerance
Fracture Risk
Overall Integrity
Connectors and Compatibility
Supporting Your Expansion Efforts
Are you planning to expand your facilities? Count on us to provide targeted assistance that allows your organization to save time and money. In addition to pressure vessel inspection, we facilitate engineering and procurement services. We work with you to plan, organize, and coordinate targeted projects that diversify your facility's capabilities and improve your company's everyday performance. By using the latest planning and design software, your project will generate meaningful, long-lasting results.
Contact us for all your pressure vessel needs.